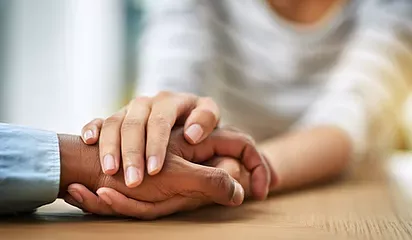 Therapists Who Care
Many research studies indicate that most important factor in effective psychotherapy is a strong, positive relationship between the therapist and the client. Bearing this in mind, it is critical for you to find a good fit when selecting a therapist.
Each mental health professional chosen for the Transcendence team was selected due to not only excellent professional skills, but also their extraordinary level of empathy and compassion toward their clients. We truly care about are clients and are personally invested in the relationships we build with you.
DR. STEPHANIE WILLIAMS
Owner, PhD
Licensed Psychologist
My priority is to treat each person with compassion, respect, and kindness. I strive
to help my clients get to the
root of their challenges using experiential, emotional processing techniques to make lasting changes in their lives
and help them help themselves over a lifetime.
I believe it is never too late to accomplish your life goals. I have 20 years of experience helping people with depression, anxiety, bipolar, addictions, chronic illness, HIV/AIDS, grief, death/dying, post-traumatic stress, adjustment to disability, dissociative disorder, and sexual and gender identity issues (LGBTQ+).
I have a strong background in helping people recover from dysfunctional families and traumatic childhoods. I enjoy working with adults of all ages, including senior citizens, and am experienced in working with first responders - i.e., Police, Fire, EMS, teachers, and military and war veterans.
Dr. Williams' caseload is currently full.
KIRSTI REEVE
MA, NCC, CAAADC, Licensed Professional Counselor
Everyone has overwhelming times in their lives, when ways that we use to cope aren't working anymore, or are even making the situation worse. You might be sad, anxious, hurting yourself, isolating, or overeating and want to change. Counseling can help you move forward at times when you feel stuck, can help you develop new coping skills and tools to manage life's challenges, and rediscover your inner strength. It provides an accepting, non-judgmental, confidential environment, and a safe place to explore your thoughts and feelings with a caring, compassionate listener.
My specializations include anxiety, depression, trauma, self-injury ("cutting"), eating disorders, abuse survivors, and LGBT issues, including self-acceptance, coming out, spirituality and wellness. I can also provide substance use evaluations and addictions counseling.
I love working with children and youth, especially teens /young adults.
I focus on your strengths: the tools, support, and positive factors that have helped you get this far. No matter how overwhelming life seems, you are more than the sum of your problems. I take an integrative approach that considers you as a whole person: mind, emotions, body, and spirit.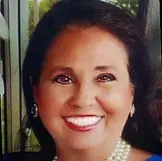 CAMILLE TUCCI
MA, Limited License Psychologist
Info to come
ALLISON WOODFIELD
MS, LPC, NCC, Licensed Professional Counselor
Allison holds a Master's Degree in Clinical Mental Health Counseling from the University of Memphis. Allison has worked in the area of substance abuse therapy since 2016 and approaches therapeutic intervention from a culturally open stance.
Therapeutically, Allison believes that change occurs in an emotionally safe environment where clients can learn to understand their past experiences and behaviors allowing them to create healthy, productive and self-advocating lives. She works with clients who suffer from addiction, depression, anxiety, grief and loss, and relationship struggles. Allison uses Person-Centered, Cognitive Behavior Therapy, and Rational Emotive Behavior Therapy approaches.
Allison is personally and professionally committed to helping individuals improve the quality of their lives through, in part, developing a strong therapeutic relationship with her clients. She is credentialed as a licensed professional counselor, a national certified counselor, and is gaining both the experience and knowledge to be a certified advanced alcohol and drug counselor in the state of Michigan.

TALINE MUSKAT
MA, Limited License Psychologist
Therapy can be an invaluable asset to assist us in actualizing our goals and aspirations in many areas of our lives. Through analyzing and changing the patterns and habits that lead us to self-defeat, we allow ourselves to become more confident, effective, and successful.
I have been practicing for over 15 years in a variety of settings. I have experience with anxiety, trauma, depression, bipolar, self-harm, psychotic symptoms, abuse and neglect, and domestic violence. I take an eclectic approach to therapy based on the individual's needs and preferences.
I specialize in self-care, development of effective communication skills and support, self-confidence and self-esteem building, and working through difficult decisions and situations.
As your therapist, I will be your ally as you guide the journey through self-exploration and evolution to the person you strive to be. I take pride in creating an atmosphere in which you can feel safe in discussing even the most difficult topics and know that you are accepted unconditionally. Celebrate every success, even the smallest!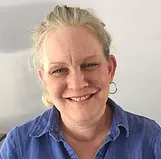 MOLLY WHITELAW
MA, Limited Licensed Psychologist
Life comes with unanticipated twists and turns that can leave us confused, hurt and off balance.
Effective therapy includes experience, empathy, non-judgment and the knowledge and tools to effectively navigate life's difficult issues. It's also about having genuine concern for you, the client, and your pain. I have over 27 years of experience in treating adults and adolescents suffering from anxiety and depression. I also have over 10 years of experience working with adolescents with learning difficulties and also in performing psychological evaluations for the Wayne County Courts. My experience also includes working with couples and victims of sexual and physical abuse. With my extensive background in neuropsychology, I can create a comprehensive assessment and treatment plan to help you meet your therapeutic goals.
I look at my role as one of helping you to find your truth and your voice. I look forward to working with you.
AMANDA CONDIC
MA, NCC, Licensed Professional Counselor
Do you feel stuck, alone, confused, or upset? Do you find yourself struggling to complete a goal, or are you contemplating a change in your life? We all have times in our life when things become too overwhelming. Through counseling, you can find ways to work through these difficult situations and develop coping skills that you can use in the future.
I work with adults of all backgrounds, and specialize in anxiety, self-esteem, and depression. I offer individual counseling that is strength-based, and utilizes a motivational and mindfulness approach. I have a Master's in clinical mental health counseling, and am a nationally certified counselor.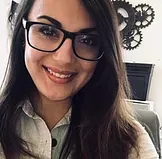 AMANDA LYBERG
MA, Temporary Limited License Psychologist
I am trained in Humanistic Psychology which uses various modalities to meet you where you are and attend to your specific needs. I believe the therapeutic alliance between client and therapist is a powerful tool that promotes healing, personal growth, and overall wellness.
My goal is to create an environment in which you feel safe discussing all that you need to: The good things, the bad things, the ugly truth. All topics are welcome here. We'll work together to get you to a better place: mind, body & spirit. I offer flexible hours and online appointments to accommodate busy schedules. I do travel for work occasionally so online appointments can help us stay connected.
I believe an active and engaging lifestyle is important to overall mental health. I explore this in my own life and encourage my clients to do the same. Finding purpose and passion can be difficult, but I believe finding your way is possible. I look forward to speaking with you!
Ms. Lola Williams
Therapy Dog
As Dr. Williams assistant, my priority is to sit on your lap and comfort you during sessions. I love people and treats.