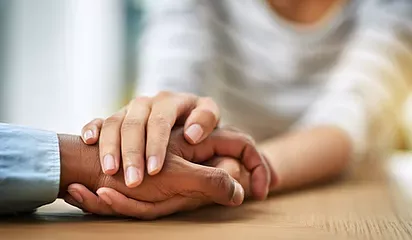 Therapists Who Care
Many research studies indicate that most important factor in effective psychotherapy is a strong, positive relationship between the therapist and the client. Bearing this in mind, it is critical for you to find a good fit when selecting a therapist.
Each mental health professional chosen for the Transcendence team was selected due to not only excellent professional skills, but also their extraordinary level of empathy and compassion toward their clients. We truly care about are clients and are personally invested in the relationships we build with you.
Grosse Pointe Park, Michigan
LYNN WALSH
MS,
Limited License Psychologist
"It's the job of our lives to know ourselves. Sooner or later we start to love who we are." As your therapist, I listen without judgment and provide feedback, support and problem solving as we collaborate to understand and change what's negatively impacting your life & relationships. We'll focus on specific challenges and develop ways to understand and cope with them or change what we can. We'll work to address past and current difficulties, to build emotional strength and self-acceptance and to develop insight in a relaxed, non-judgmental, supportive space. Adults, Couples, Teens, LGBTQA.
I specialize in supportive self-esteem & assertiveness, building & strengthening bonds & communication in relationships. My therapy style is attachment based & psychodynamic (insight oriented , collaborative) also utilizing CBT for goal setting, anxiety reduction and depressive disorders. LGBTQA Allied.
NEW! Secure video therapy now available with great scheduling flexibility & covered by insurance. Contact me at [email protected] with appointment requests, please include your ideal day/time preferences for scheduling, I will return your email within 24 hours.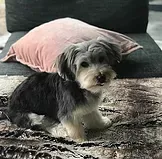 MR. DESMOND "DESI" WALSH
Canine Supporter
Desi accompanies Lynn Walsh to the office. His skills include looking cute, giving cuddles and never judging.